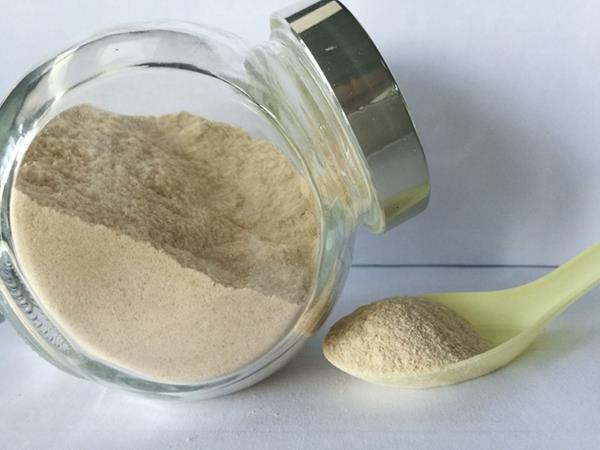 Add to Favorites
Share
Pectin Powder
Payment

Origin

China Mainland

Minimum Order

1

Packing

Pieces
Product Detail
Pectin Description

Pectin consists of a complex set of polysaccharides that are present in most primary cell walls and are particularly abundant in the non-woody parts of terrestrial plants.





Specification

Test item

Index

Appearance
Milk White or light yellow powder
Particle Size
=95% pass through 60 mesh
Gel Degree (USA-SAG

°)

150±5°
Degree of esterification (%)
65-70
Loss on Drying (%)
=12
Acid Insoluable Ash (%)
=0.5
Galacturonic Acid (%)
= 65.0
PH (1% water solution)
2.8±0.2
Heavy Metals (Pb) (ppm)
=0.5
SO2

(ppm)

=5
Ash (%)
=3

Applications

As non-starch polysaccharides, pectin belongs to the dietary fiber. It is produced commercially as a white to light brown powder, mainly extracted from citrus fruits, and is used in food as a gelling agent, particularly in jams and jellies.




It is also used in fillings, medicines, sweets, as a stabilizer in fruit juices and milk drinks, and as a source of dietary fiber.
5
YRS
Yiweilong Biological Technology Co.,Ltd
China
Favorites